Learn easy cocktail recipes to make at home. These recipes require no more than five ingredients—and all are guaranteed to help keep you chill.
1. Herradura Tequila Mojito
The short trip to Mexico makes for a drastic change in flavor for the classic Mojito. Blending mint and tequila, this warm weather drink is an excellent Cinco de Mayo cocktail.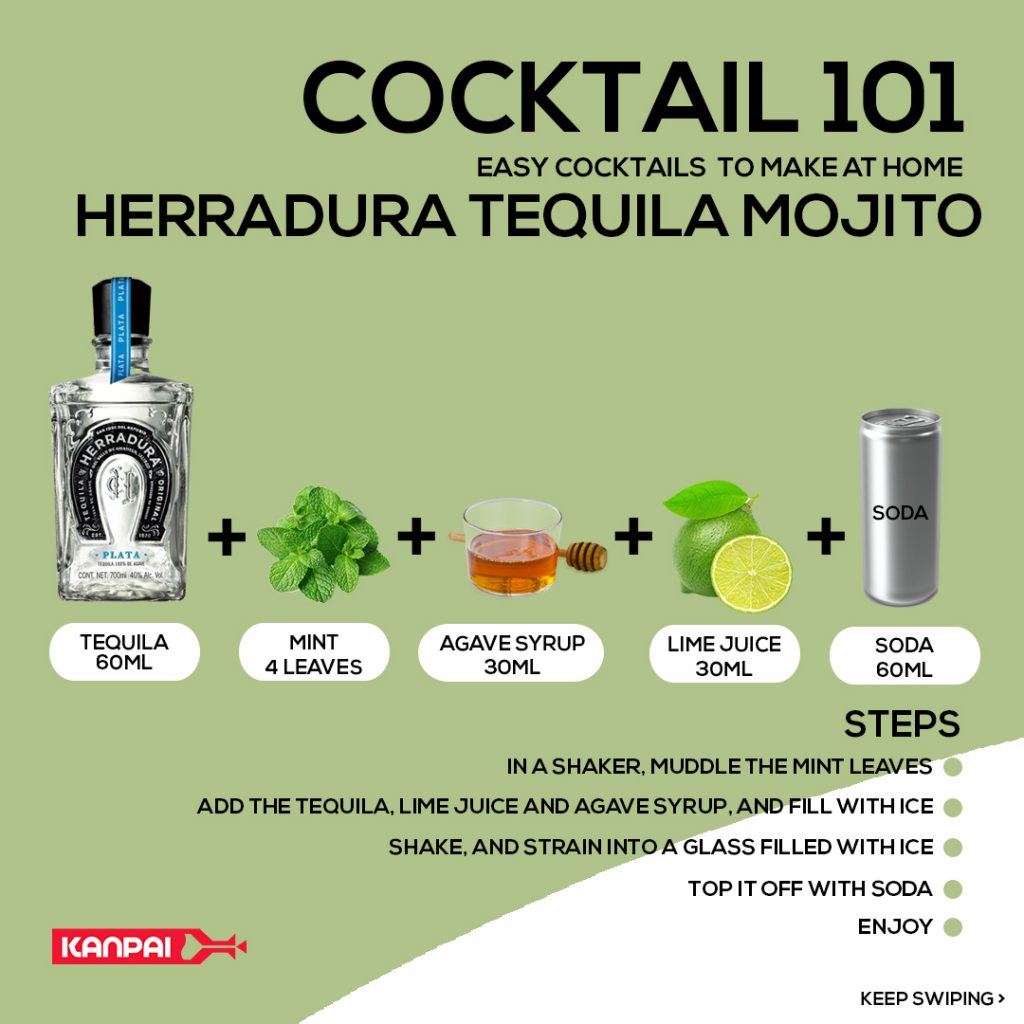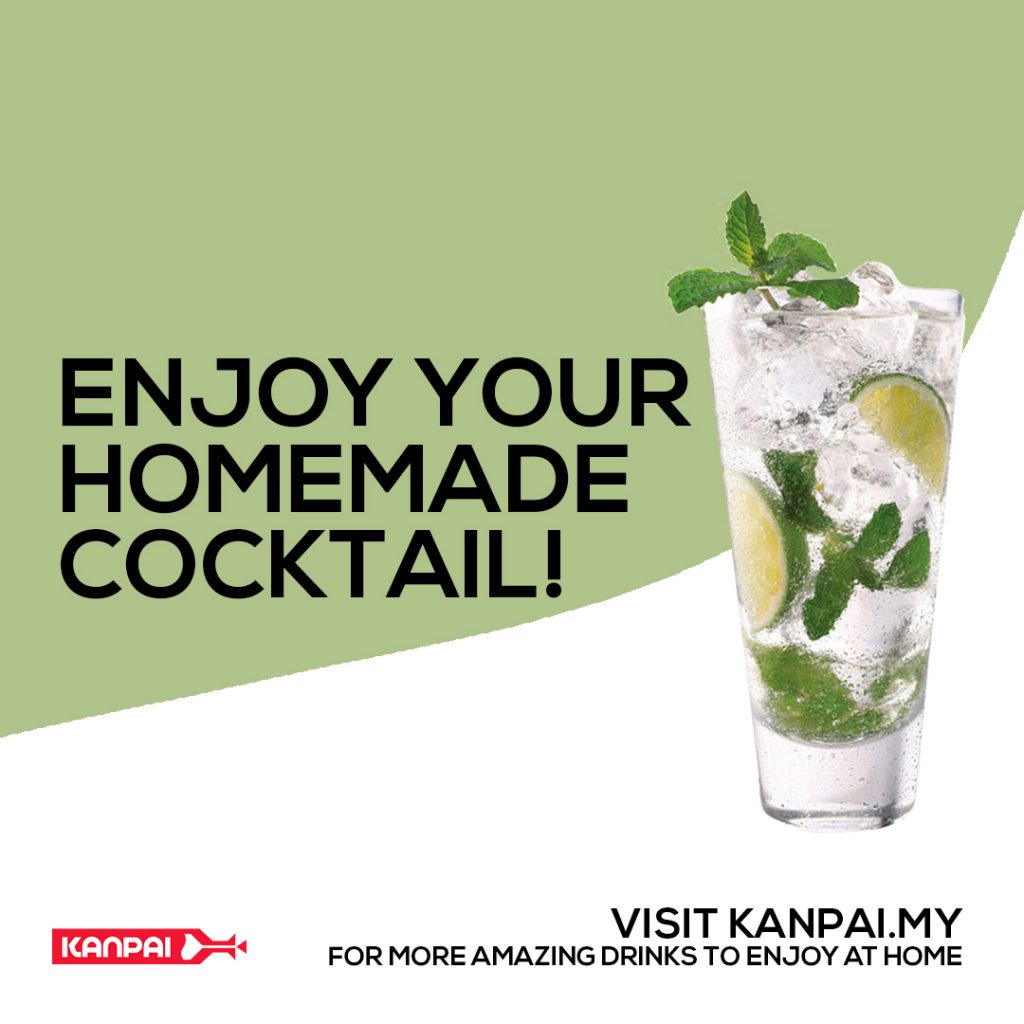 Product(s) listed in the image above:
Herradura Blanco (700ML) – Only RM210
2. Reserve Mule
You just need three ingredients to make this perfect tall cocktail for any occasion.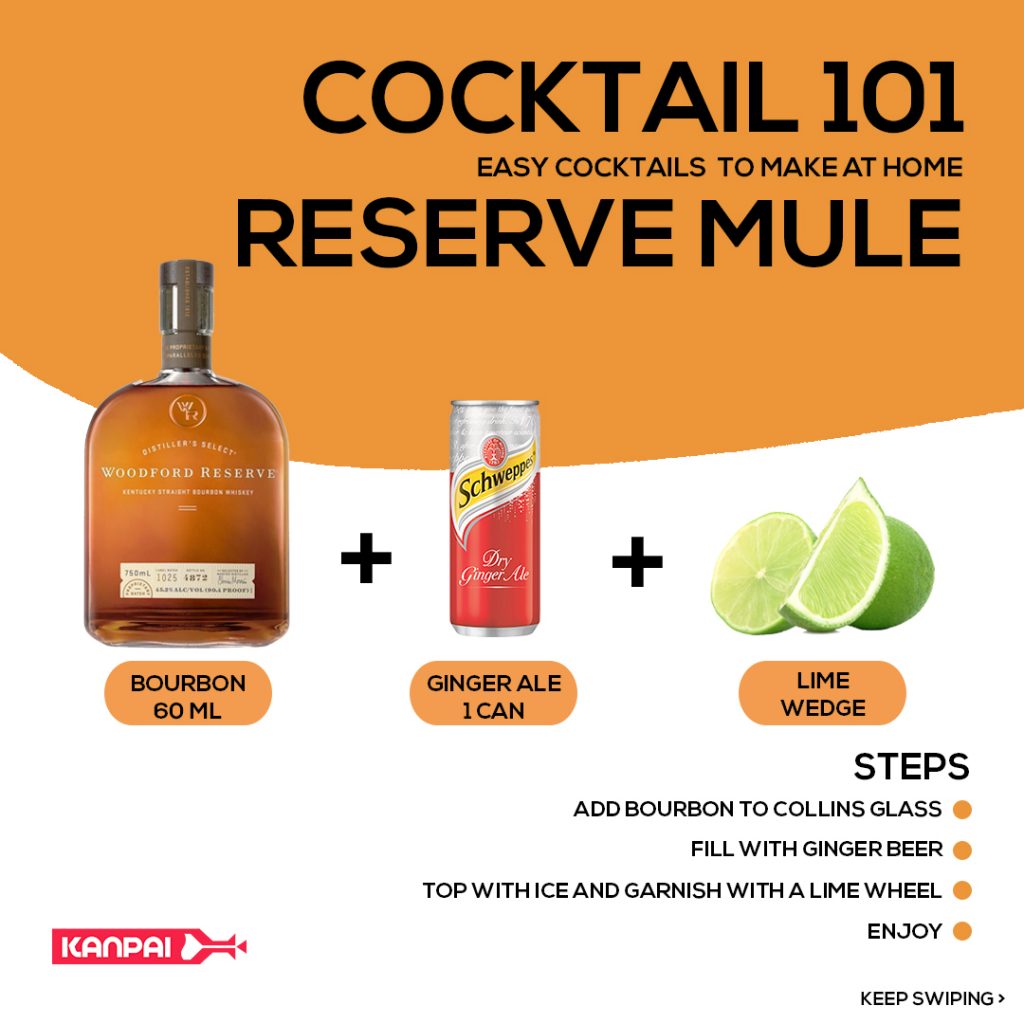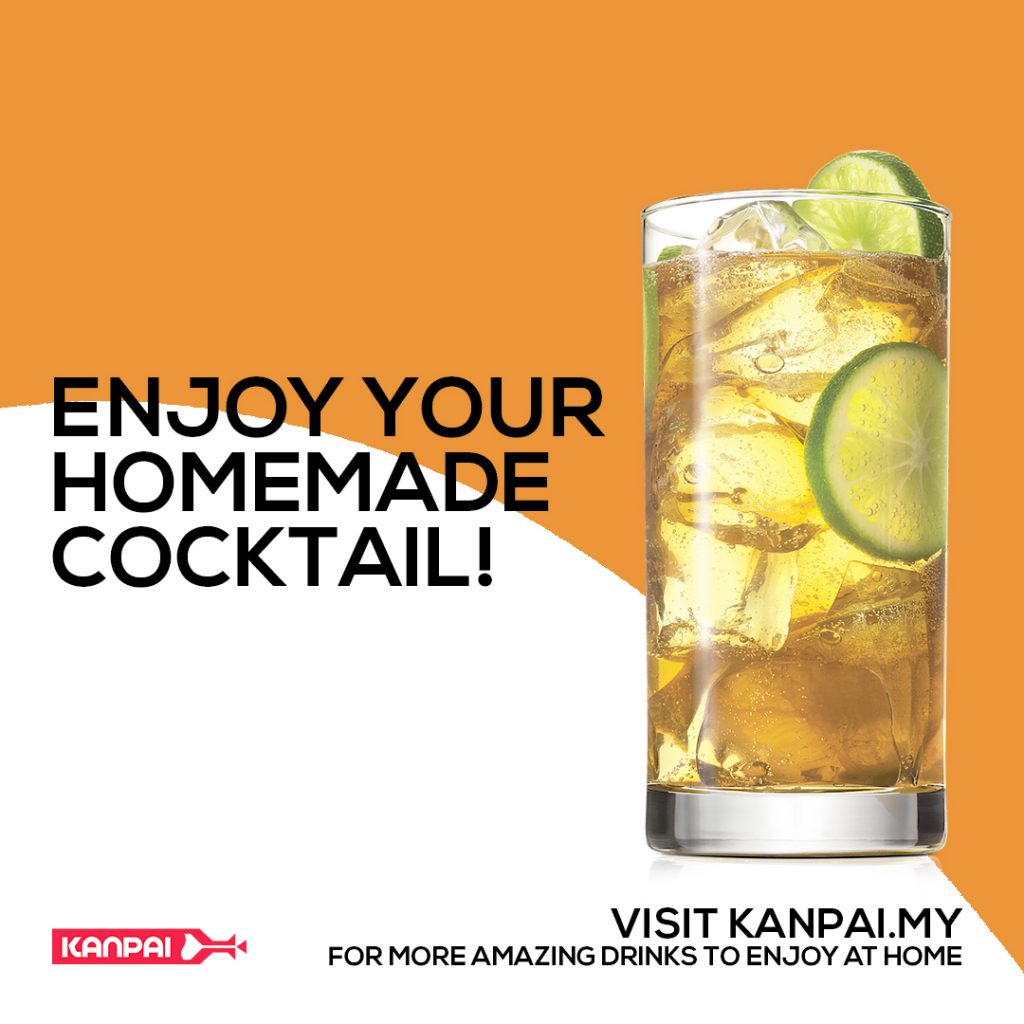 Product(s) listed in the image above:
WoodFord Reserve (700ml) (EP) – Only RM320